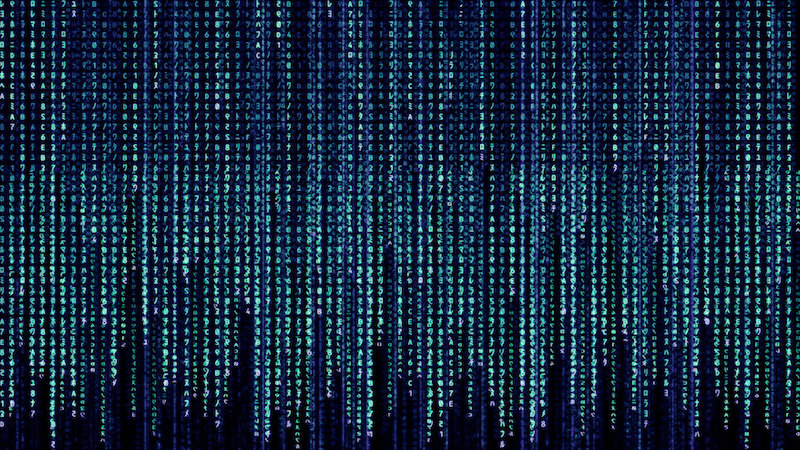 Reference
INFOGRAPHIC: How to create the perfect Password | technology for publishing LLC. (2014, April 9). Retrieved April 20, 2016, from http://www.tech4pub.com/2014/04/09/infographic-how-to-create-the-perfect-password/
Infographic: The ABC's of basic online security. (2012, October 17). Retrieved April 20, 2016, from http://www.pcmag.com/article2/0,2817,2411117,00.asp
4, 2014, Bradley, T., 14, O., & AM, 00. (2014, October 14). 3 simple ways two-factor authentication can protect you when no one else will. Retrieved April 20, 2016, from http://www.pcworld.com/article/2824789/3-ways-you-can-use-two-factor-authentication-to-protect-you-when-no-one-else-will.html
added. What the 2013 Verizon data breach report tells us about phishing. Retrieved April 20, 2016, from http://visual.ly/what-2013-verizon-data-breach-report-tells-us-about-phishing
Crummey, C. (2015, May 1). Why your Password is the next to get nabbed. Retrieved April 20, 2016, from Hot Off The Press, http://www.smarthustle.com/why-your-password-is-the-next-to-get-nabbed/
Entrust. (2014, June 26). Infographic: Mapping the path of Two-Factor authentication - entrust, Inc. Retrieved April 20, 2016, from Authentication, https://www.entrust.com/mapping-path-two-factor-authentication/
Garcia, A. (2015, December 2). Target settles for $39 million over data breach. CNN. Retrieved from http://money.cnn.com/2015/12/02/news/companies/target-data-breach-settlement/
Gilad_Zahavi. (2015, December 29). Top data breaches of 2015. Retrieved April 20, 2016, from https://blog.sensecy.com/2015/12/29/top-data-breaches-of-2015/
Morrison, K. (2015, June 3). People are still the weak link in the Password system [Infographic]. Retrieved April 20, 2016, from http://www.adweek.com/socialtimes/people-are-still-the-weak-link-in-the-password-system-infographic/621180
non-alphabetic, A, & Replacing. (2012a, October 2). How To Choose a Strong Password » Information Security | Boston University. Retrieved April 20, 2016, from http://www.bu.edu/infosec/howtos/how-to-choose-a-password/
non-alphabetic, A, & Replacing. (2012b, October 2). How To Choose a Strong Password » Information Security | Boston University. Retrieved April 21, 2016, from http://www.bu.edu/infosec/howtos/how-to-choose-a-password/
NV, 2015 G. (2006). Data breaches in H1 2015 Infographic - breach level index. Retrieved April 20, 2016, from http://www.safenet-inc.com/resources/data-protection/h1-2015-data-breaches-infographic/
Okyle, C. (2015a, January 27). Why your Password is Hackerbait (Infographic). Retrieved April 20, 2016, from Technology, https://www.entrepreneur.com/article/242208
Okyle, C. (2015b, June 3). Password statistics: The bad, the worse and the ugly (Infographic). Retrieved April 20, 2016, from Technology, https://www.entrepreneur.com/article/246902
Pennic, J. (2013, March 20). Security breaches cost healthcare organizations $2.4M over 2 years Retrieved from http://hitconsultant.net/2013/03/20/security-breaches-cost-healthcare-organizations-2-4-m-over-2-years-infographic/
PYMNTS. (2015, February 26). How much did the target, home depot breaches really cost? Retrieved April 20, 2016, from http://www.pymnts.com/news/2015/target-home-depot-reveal-full-breach-costs/
S, M. (2014, December 18). 2014's biggest data breaches -. Retrieved April 20, 2016, from Uncategorized, http://www.cardconnect.com/2014s-biggest-data-breaches/
Security, P. U. Pick a Safe Password -- a strategy for safe secure computing : Wolfram.Org. Retrieved April 20, 2016, from http://wolfram.org/writing/howto/password.html
Staff, is., & InstantShift (2012, August 22). How common is your Password? [Infographic]. . Retrieved from http://www.instantshift.com/2012/08/13/how-common-is-your-password/
TeleSign. (2016, April 20). Turn it on. Retrieved April 20, 2016, from https://www.turnon2fa.com/
Retrieved April 20, 2016, from https://en.wikipedia.org/wiki/Transport_Layer_Security
Citations, Quotes & Annotations
INFOGRAPHIC: How to create the perfect Password | technology for publishing LLC. (2014, April 9). Retrieved April 20, 2016, from http://www.tech4pub.com/2014/04/09/infographic-how-to-create-the-perfect-password/
("INFOGRAPHIC: How to create the perfect Password | technology for publishing LLC," 2014)
Note: infographic perfect password
Infographic: The ABC's of basic online security. (2012, October 17). Retrieved April 20, 2016, from http://www.pcmag.com/article2/0,2817,2411117,00.asp
("Infographic: The ABC's of basic online security," 2012)
Note: Infographic thwarting hackers
4, 2014, Bradley, T., 14, O., & AM, 00. (2014, October 14). 3 simple ways two-factor authentication can protect you when no one else will. Retrieved April 20, 2016, from http://www.pcworld.com/article/2824789/3-ways-you-can-use-two-factor-authentication-to-protect-you-when-no-one-else-will.html
(4, Bradley, 14, & AM, 2014)
added. What the 2013 Verizon data breach report tells us about phishing. Retrieved April 20, 2016, from http://visual.ly/what-2013-verizon-data-breach-report-tells-us-about-phishing
(added, n.d.)
Note: infographic verizon breach
Crummey, C. (2015, May 1). Why your Password is the next to get nabbed. Retrieved April 20, 2016, from Hot Off The Press, http://www.smarthustle.com/why-your-password-is-the-next-to-get-nabbed/
(Crummey, 2015)
Entrust. (2014, June 26). Infographic: Mapping the path of Two-Factor authentication - entrust, Inc. Retrieved April 20, 2016, from Authentication, https://www.entrust.com/mapping-path-two-factor-authentication/
(Entrust, 2014)
Note: Infographic Tokens
Garcia, A. (2015, December 2). Target settles for $39 million over data breach. CNN. Retrieved from http://money.cnn.com/2015/12/02/news/companies/target-data-breach-settlement/
(Garcia, 2015)
"Target agreed to a $39 million settlement with several U.S. banks on Wednesday over a data breach that affected roughly 40 million customers." (Garcia, 2015)
"Target agreed to a $39 million settlement with several U.S. banks on Wednesday over a data breach that affected roughly 40 million customers." (Garcia, 2015)
Gilad_Zahavi. (2015, December 29). Top data breaches of 2015. Retrieved April 20, 2016, from https://blog.sensecy.com/2015/12/29/top-data-breaches-of-2015/
(Gilad_Zahavi, 2015)
Note: infographic top data breaches 2015
Morrison, K. (2015, June 3). People are still the weak link in the Password system [Infographic]. Retrieved April 20, 2016, from http://www.adweek.com/socialtimes/people-are-still-the-weak-link-in-the-password-system-infographic/621180
(Morrison, 2015)
Note: Infographic More than a password
non-alphabetic, A, & Replacing. (2012a, October 2). How To Choose a Strong Password » Information Security | Boston University. Retrieved April 20, 2016, from http://www.bu.edu/infosec/howtos/how-to-choose-a-password/
(non-alphabetic & Replacing, 2012a)
non-alphabetic, A, & Replacing. (2012b, October 2). How To Choose a Strong Password » Information Security | Boston University. Retrieved April 21, 2016, from http://www.bu.edu/infosec/howtos/how-to-choose-a-password/
(non-alphabetic & Replacing, 2012b)
"General Guidelines: So, how do you have a "strong" password that is easy to remember? While it may seem tough to do this, there are a few simple tips that can make it easy.Note: the examples below illustrate just the concepts being discussed. No single technique should be used on its own, but rather should be used with other techniques. The combination of several will produce a strong password. Use a mix of alphabetical and numeric characters. Use a mixture of upper- and lowercase; passwords are case sensitive. Use symbols if the system allows (spaces shouldn't be used as some applications may trim them away) Use a combination of letters and numbers, or a phrase like "many colors" using only the consonants, e.g., mnYc0l0rz or a misspelled phrase, e.g., 2HotPeetzas or ItzAGurl . Pick something obscure: an odd character in an otherwise familiar term, such as phnybon instead of funnybone; a combination of two unrelated words like cementhat An acronym for an easy to remember quote or phrase (see below) a deliberately misspelled term, e.g., Wdn-G8 (Wooden Gate) or HersL00kn@U (Here's looking at you). Replace a letter with another letter, symbol or combination, but don't be too obvious about it. Replacing o with 0 or a with 2 or i with 1 is something that hackers just expect. It is definitely better than nothing, but replacing 0 with () would be stronger as it makes your password longer and is not as obvious An easily phonetically pronounceable nonsense word, e.g., RooB-Red or good-eits . Two words separated by a non-alphabetic, non-numeric, or punctuation character, e.g., PC%Kat or dog,~1#" (non-alphabetic & Replacing, 2012b)
NV, 2015 G. (2006). Data breaches in H1 2015 Infographic - breach level index. Retrieved April 20, 2016, from http://www.safenet-inc.com/resources/data-protection/h1-2015-data-breaches-infographic/
(NV, 2006)
Note: I used an infographic from this site.
"Key Points/Stats from this Infographic: There were a total of 245,919,393 data records lost or stolen in 2014. That's the equivalent of 16 records lost or stolen every second. Data breaches totaled 888, up approximately 10% from H1 2014. With 707 data breaches, North America accounted for 80% of total breaches for the half. Only 4% of the total breaches involved data that was encrypted in part or in full. The majority of breaches in H1 2015 (53%) involved the theft or compromise of identifiable information, such as names, addresses and social security numbers. The retail industry lost more than 187 million data records — 21.1% of all records lost in H1 2015. For more information about last year's data breach figures, read the Breach Level Index H1 2015 Report. You can also visit breachlevelindex.com to learn more about breach trends and calculate your own risk score." (NV, 2006)
Okyle, C. (2015a, January 27). Why your Password is Hackerbait (Infographic). Retrieved April 20, 2016, from Technology, https://www.entrepreneur.com/article/242208
(Okyle, 2015a)
Note: Infographic next to get nabbed
Okyle, C. (2015b, June 3). Password statistics: The bad, the worse and the ugly (Infographic). Retrieved April 20, 2016, from Technology, https://www.entrepreneur.com/article/246902
(Okyle, 2015b)
Note: infographic more than a password
Pennic, J. (2013, March 20). Security breaches cost healthcare organizations $2.4M over 2 years Retrieved from http://hitconsultant.net/2013/03/20/security-breaches-cost-healthcare-organizations-2-4-m-over-2-years-infographic/
(Pennic, 2013)
"Healthcare's slow response to technology advancement has made the industry a prime target for data breaches and cyberattacks. Aging technology combined with software and security flaws has resulted in 94% of healthcare organizations having at least one data breach in the past two years. According to the infographic shown below created by Backgroundcheck.org, 2,769 records are lost or stolen per breach. The findings included in the infographic are based on the Third Annual Benchmark Study on Patient Privacy & Data Security from Ponemon Institute." (Pennic, 2013)
Note: Infographic
PYMNTS. (2015, February 26). How much did the target, home depot breaches really cost? Retrieved April 20, 2016, from http://www.pymnts.com/news/2015/target-home-depot-reveal-full-breach-costs/
(PYMNTS, 2015)
"As for Target, the company reported yesterday (Feb. 25) that the total breach expenses incurred from its massive data breach amounted to $162 million (2013 and 2014 figures combined). For Target's fourth quarter, it incurred $4 million worth of breach-related expenses. Full-year net breach expenses were $145 million ($191 million offset by $46 million insurance receivable). As for fourth quarter in 2013, Target's breach expenses hit $17 million ($61 million offset by $44 million insurance receivable)." (PYMNTS, 2015)
S, M. (2014, December 18). 2014's biggest data breaches -. Retrieved April 20, 2016, from Uncategorized, http://www.cardconnect.com/2014s-biggest-data-breaches/
(S, 2014)
"Target While technically occurring in 2013, this list wouldn't be complete without the most wildly covered data breach in years. Hackers gained access to 40 million payment cards and personal information for 70 million customers. Target suffered a 46% drop in profits in Q4 2013 as a result, and it has been estimated that the breach will cost shareholders $148 million. As of this writing, there have still been no arrests in the case." (S, 2014)
"Home Depot In a massive breach that surpassed Target in scale, almost every single Home Depot store was compromised in September. The infection was a variant of BlackPOS, the same malware the caused the Target breach. After the breach, there was a spike in PIN debit fraud due to the amount of data that had been leaked, including one customer who had $300,000 stolen in less than 2 hours." (S, 2014)
"2014 has been declared the "year of the data breach", and for good reason. We saw more large, publicly announced breaches this year than years past, and data security became a hotter topic than ever before. New technology like EMV and tokenization are getting press, and consumers are being more and more aware that they may be at risk. Check out the infographic below and learn the details of the top data breaches of the past year." (S, 2014)
Security, P. U. Pick a Safe Password -- a strategy for safe secure computing : Wolfram.Org. Retrieved April 20, 2016, from http://wolfram.org/writing/howto/password.html
(Security, n.d.)
Staff, is., & InstantShift (2012, August 22). How common is your Password? [Infographic]. . Retrieved from http://www.instantshift.com/2012/08/13/how-common-is-your-password/
(Staff & InstantShift, 2012)
Note: infographic 2012 password
TeleSign. (2016, April 20). Turn it on. Retrieved April 20, 2016, from https://www.turnon2fa.com/
(TeleSign, 2016)
"Two-factor authentication (2FA) is an additional layer of protection beyond your password. It significantly decreases the risk of a hacker accessing your online accounts by combining your password (something you know) with a second factor, like your mobile phone (something you have). Many of the world's largest websites have made 2FA readily available from the security settings of your online accounts, but it's up to you to turn on this free feature. This ultimate guide will help you Turn It On and keep hackers out."(TeleSign, 2016)
Retrieved April 20, 2016, from https://en.wikipedia.org/wiki/Transport_Layer_Security
([CSL STYLE ERROR: reference with no printed form.])
Note: Using this as a link in the article just so someone could click on SSL if they are not familiar with the term.